"Let Us Set The Stage By Design"
Call now for further information! 519-404-5913 
At StyleCo Home Staging and Design, we provide the following services: home staging consultations, vacant home staging, occupied home staging, decorating, re-design, organizing and personal shopping.
We are professionals who focus on a fabulous outcome, second to none!
What is Real Estate Staging and Why Use This Service?
Home Staging or Real Estate Staging is the process of preparing a house both inside and out for the market, appealing to a broad range of buyers. With a well staged and neutralized space, the potential for a sale increases dramatically, giving buyers the feeling that they can move "right in" without having to do a thing! This is exactly what buyers are looking for today!
What is a Colour Consultation and Why Use This Service?
This is the process of providing you, the residential or commercial owner with colour recommendations for the property on-site, with over 6000 colour choices. Determining what your taste/style is and how you want the property to feel is "key" with this service. StyleCo will revive your surroundings, so you feel passionate again about your space.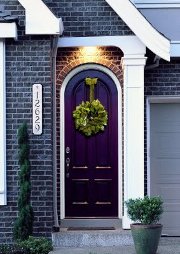 What is Re-Design and Why Use This Service?
This is the process of changing your visual perception through furniture choices, artwork and accessories, paint colour, flooring selection, window treatments and lighting fixtures. Re-Design provides the home or business owner with a fresh new feel so you fall in love with your space all over again.
What is De-cluttering/Organizing and Why Use This Service?
This is the process of packing un-wanted or rarely used items for storage, donation or elimination. StyleCo can complete this project for you or assist. This provides you with a well organized, clutter free space that not only creates an improved visual perception, but a space that you can feel good about again.
Please refer to our Home Staging and Design Services page for our available services and pricing.
Services can be tailored to suit your needs. Please ask us for more details.
CLIENT TESTIMONIALS- FOR MORE, VISIT OUR CLIENT TESTIMONIALS TAB UNDER "PORTFOLIO"
We love StyleCo Home Staging and Design! Shannon does an amazing job guiding our clients in regards to what needs to be done to make the home look its very best. She is very flexible in providing excellent and time saving suggestions for clients to make the home shine. What is extraordinary about Shannon is she puts our clients at ease about the staging process. It can be an overwhelming task getting your home ready for sale but with Shannon's friendly gentle spirit, kind guidance, and expert advice, we give her our recommendation confidently.
The Doug Coulter Team, Keller Williams Realty, Kitchener,ON
I would highly recommend Shannon from StyleCo Home Staging and Design to stage your home. My husband and I were very pleased with Shannon's professionalism, courtesy, skill, and efficiency throughout the entire process. Her furniture and accessory selections worked well with our existing furniture and complemented the design of our home. Shannon was able to consult and complete the staging process in a very short time frame and for an affordable price. The end result was a lot of compliments from family and friends and our home sold in only two days! It was definitely worth it!
Tina and Anthony, Burlington, ON 
Since I first met Shannon of StyleCo Home Staging and design in the Spring of 2012, I have had nothing but positive experiences. StyleCo Home Staging and Design compliments the services I provide as a Realtor, and I see the value that StyleCo adds to the overall experience for my clients/listings. Shannon has always been professional, punctual, and available to suit my needs – which are often 'last minute'! Thank you very much and I look forward to continuing our professional relationship.
Matt Donau, Remax Twin City, Waterloo, ON