Home staging is the art of preparing your home for the market, by showcasing its best features both inside and out.
"

Shannon has such a great innate understanding of colour and design. I'm just blown away by how she can pick just the right shade and colour throughout the different rooms within the entire home so that everything flows and connects beautifully.

The pieces of furniture she incorporates into each room totally adds to the atmosphere you want to visually create. I highly recommend to anyone who is thinking of selling their home, or someone who just wants to make visual changes, to give Shannon a call at StyleCo Staging and Design.
Lisa W – Kitchener, ON
Why Use Home Staging?
Your staged home will represent an investment in the future and a lifestyle opportunity.
You will have the market advantage, as a Staged Home sells quicker and for more money than an un-staged one.
Your home is your largest asset, and the selling process needs to be as smooth as possible, making one of the most important jobs of your life, much easier and stress free.
As home stagers, we will take some of the burden off of your shoulders, with an un-biased opinion and objective outlook, being mindful of your investment and your best interests.
A staged home offers the competitive edge for sellers, creating a warm and inviting space, therefore providing greater appeal to a broad spectrum of buyers.
Working with your budget and paying attention to detail, StyleCo will accomplish what is required in a timely, cost effective manner.
"

Shannon is very personable, warm and engaging. She has the appropriate sensitivities regarding others' personal spaces when recommending changes that will make our home more saleable.
Dawn & Doug Best – Homeowners – Ayr, ON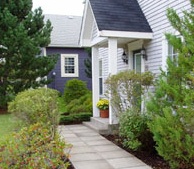 Benefits of Home Staging Include:
Seeing return on your investment
Relieving family stress
Increasing your range of potential buyers
Simplifying your life
Eliminating the possibility of paying two mortgages
Improving the overall outcome