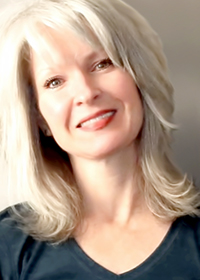 Shannon is a recent transplant to Nanaimo BC (Aug 25/14) moving from Kitchener ON her prior home of 31 years.  She was born and raised in Winnipeg MB, moved to Regina SK, then Calgary AB as a youngster with her family, ending up in Kitchener.  Moving to BC has been an exciting and exhilarating journey and one she looks forward to continuing.
Shannon's desire to follow her passion and go after her dream, led to the creation of StyleCo Home Staging and ReDesign, 6 years ago. StyleCo is a full-service, home staging and re-design company doing everything from home staging consultations, occupied home staging to redesign and decorating.
Pairing her knowledge in both residential and commercial re-design, Shannon has created a successful, client-focused business.
Her warm, welcoming approach, combined with her exceptional work ethic and morals, have allowed her to build wonderful working relationships with both clients and contractors.
Achieving the desired results, and focusing on the client, has proven time and again that quality customer service, attention to detail and hands on experience, always equate to a positive outcome!
"

Calling on Shannon for my first Staging project, I have to say I was quite impressed with her ability to quickly arrange and meet with my clients to offer them an in depth approach in how to stage their home for a quicker sale. Not only did it help with how the home was presented upon her advice, but it also showed that by using a Staging Professional, it completed my "Full Service Package" approach for my clients. I look forward to a lengthy partnership with Shannon in enabling faster selling times for all my homes using her professional methods
Riz Jadavji – Royal Lepage Wolle Realty, Brokerage